How to Measure the Value of Press Releases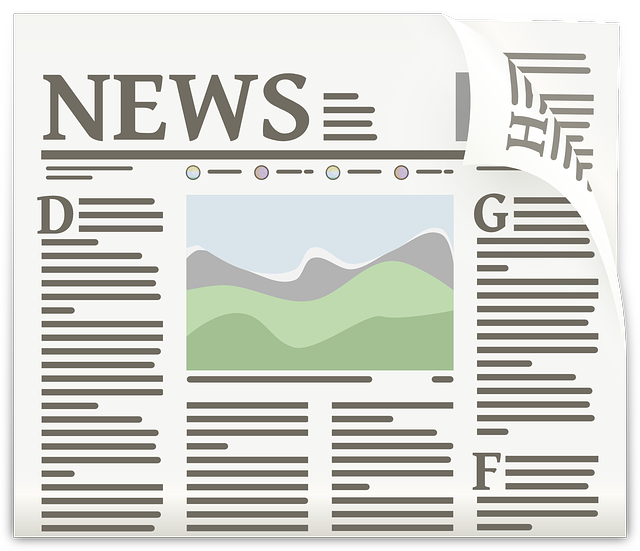 Despite the much-publicized demise of print media, press releases remain one of the most important weapons in the PR arsenal. News releases sometimes prompt reporters to write original articles that bear no resemblance to the original press releases, though journalists rarely credit a press release for giving them story ideas.
Press releases help promote new product launches[1], and joint press releases[2] between different organizations offer outsized publicity gains a firm cannot obtain on its own. News releases announcing new hires[3], especially involving high-level personnel, can lead to larger stories. News releases that publicize public service activities often get exceptional play and positive response.
The PR and social media teams can extend reach of news releases by sharing them on social media, distributing them to bloggers and other influencers interested in the company's niche, and posting them on company blogs and websites, possibly earning top billing on Google News[4]. PR pros believe brand awareness and sales increase after they issue press releases.
The hard part is proving that value to senior management. Media monitoring and measurement services help PR overcome that challenge. The Glean.info media monitoring service[5], for example, regularly finds placements for news releases its clients distribute and automatically calculates reach and many other metrics in an online dashboard to gauge impact of the news release. Stories distributed by syndication news services such as Tribune Media Services, Reuters, or Washington Post News Service and Syndicate can result in hundreds of placements. Dashboard analytics show the impact.
"Thanks to better monitoring and tracking services, tracking the true ROI of a news release has never been easier," writes Serena Ehrlich[6], Business Wire director of product marketing. Measurement reports, Ehrlich explains, reveal these important insights into the effectiveness of press releases.
Examine Your Metrics
Coverage. Coverage, the first and oldest PR metric, refers to the amount of publicity your news and content generated. Coverage includes the number and reach of placements in print, online and broadcast, location within the placement, length of article, multimedia assets used, and corporate or brand messages delivered.
Visibility. How broadly was the news shared, who shared it and which audiences impacted the marketing funnel the most? Was it editorial coverage? How many influencer shares of that coverage occurred? Did employee sharing increase word-of-mouth marketing? Did the multimedia assets you included increase impact?
Geo-Impact. In what geographic regions did the news resonate? Organizations can act on this data with geographically focused advertising or a concentrated sales effort, striking while the conversational iron is hot, Ehrlich advises.
Social media mentions. Examine the number of influencers who talk about your news and the number of overall news shares. Also consider the message adoption and associated hashtags usage.
Inbound traffic. Add UTM extensions[7] to URLs within the press release that drives traffic back to your website. After viewers click the link, you can track their actions within your website. Because some media outlets will not include hyperlinks to your website, remember that this will only be a snapshot of incoming traffic.
Owned channel registrations. Include links to your other owned channels to encourage viewers to follow your brand's social media profiles, subscribe to newsletters or take other actions. This enables interested parties to take the first step in creating a relationship with your organization.
Engagement. Some PR measurement experts include the engagement rate[8] to measure impact in social media. Engagement rate consists of the number of likes, comments, and shares that an article generated as a percentage of the total number of views. Some experts emphasize the sentiment of the comments. To obtain valid measurement of sentiment, a piece will have to generate significant numbers of comments.
Measuring Press Release Value with Website Analytics
A media measurement service that incorporates Google Analytics can help savvy PR practitioners prove the value of press releases by examining referral traffic. To analyze how referral traffic from press releases increase conversions, experts recommend these steps:
Create goals in Google Analytics that identify desirable visitor actions, or conversions, such as downloading a white paper or requesting a for product demos.
Add UTM parameters[9] to links in press releases to identify the traffic from the news release.
Set up a specific category or directory within your media monitoring dashboard to collect and analyze PR placements and link those media clips to Google Analytics.
Examine the Google Analytics Referrals report under Acquisitions to view the number of visits news releases sent to the site. News releases may refer higher-quality traffic, such as traffic with low bounce rates, more pages per session and longer session durations, than traffic from other sources.
Open the Goals Overview report under Conversions to view how PR placements increased sales leads and other conversions.
PR can also use Google analytics to infer how many people visited their website after they read a press release — or an article initiated by a press release — even when they didn't click on links within the news release. People often visit websites after they read a news announcement.
The time comparison feature, which compares traffic changes between different periods, can indicate how PR campaigns help boost traffic over extended time periods.
The geo tab under the Audience tab, which breaks down website visitors based on geographic location, indicates reports spikes in traffic from a city or region where a publication ran the press release.
Keep in mind that while Google Analytics provides a wealth of data about the company's website traffic, it ignores data outside the organization's website, including company and product mentions on news sites, blogs and social media. That requires an advanced media monitoring and measurement service[10].
Craft a First-Class Press Release
The first step in measuring the press release's results is to consider your goals and the expected outcomes. Are you alerting media to new products, or showcasing thought leadership with white papers and infographics?
Experts offer these recommendations to create news releases that drive results.
Consider your audience. When writing the release, concentrate on how the news will impact your target audience. The content should be unique, new and informative or helpful for your audience. As the saying goes, "new" is the biggest part of "news."
Avoid mass messages. Gear the release to a particular publication or small number of reporters. Emailing the same release to a huge number publications acquired through a data base rarely works.
Consider the headline. Including the organization's name and writing succinctly are essential for headlines. You can also play around with the words to create a catchy headline. Including a powerful verb in the headline works best. Numbers work. Clever wordplay attracts the attention of journalists, even if they don't use it.
SEO. Include keywords in the headline, subheads, anchor link text, and within the body of the text. Search engine optimizatio[11]n (SEO) is important to gain placement in search results, although Google's algorithm punishes content mills that churn out releases filled with spammy, "unnatural" links.
Write well. The best press releases are succinct, straightforward and free of clichés and industry buzzwords. Placing the hook in the headline and first sentence is the best way to win attention – especially from journalists or editors who decide whether or not to publish the story.
Bottom Line: Writing and distributing news releases remains one of the most important functions of PR, though distribution methods have changed. Demonstrating the value of news releases with media measurement and analytics can improve PR's standing in the organization. Independent subscription media monitoring and measurement services make media analytics easier, more accurate and more informative than ever.
Get your free ebook: the 2020 Ultimate Guide to Media Monitoring, Measurement & Analytics for PR & Marketing[13]
This post was first published on June 20, 2016, and updated on Jan. 6, 2020.
William J. Comcowich founded and served as CEO of CyberAlert LLC, the predecessor of Glean.info. He is currently serving as Interim CEO and member of the Board of Directors. Glean.info provides customized media monitoring[15], media measurement[16] and analytics solutions across all types of traditional and social media.
Source URL: Read More
The public content above was dynamically discovered – by graded relevancy to this site's keyword domain name. Such discovery was by systematic attempts to filter for "Creative Commons" re-use licensing and/or by Press Release distributions. "Source URL" states the content's owner and/or publisher. When possible, this site references the content above to generate its value-add, the dynamic sentimental analysis below, which allows us to research global sentiments across a multitude of topics related to this site's specific keyword domain name. Additionally, when possible, this site references the content above to provide on-demand (multilingual) translations and/or to power its "Read Article to Me" feature, which reads the content aloud to visitors. Where applicable, this site also auto-generates a "References" section, which appends the content above by listing all mentioned links. Views expressed in the content above are solely those of the author(s). We do not endorse, offer to sell, promote, recommend, or, otherwise, make any statement about the content above. We reference the content above for your "reading" entertainment purposes only. Review "DMCA & Terms", at the bottom of this site, for terms of your access and use as well as for applicable DMCA take-down request.
Acquire this Domain
You can acquire this site's domain name! We have nurtured its online marketing value by systematically curating this site by the domain's relevant keywords. Explore our content network – you can advertise on each or rent vs. buy the domain. Buy@TLDtraders.com | Skype: TLDtraders | +1 (475) BUY-NAME (289 – 6263). Thousands search by this site's exact keyword domain name! Most are sent here because search engines often love the keyword. This domain can be your 24/7 lead generator! If you own it, you could capture a large amount of online traffic for your niche. Stop wasting money on ads. Instead, buy this domain to gain a long-term marketing asset. If you can't afford to buy then you can rent the domain.
About Us
We are Internet Investors, Developers, and Franchisers – operating a content network of several thousand sites while federating 100+ eCommerce and SaaS startups. With our proprietary "inverted incubation" model, we leverage a portfolio of $100M in valued domains to impact online trends, traffic, and transactions. We use robotic process automation, machine learning, and other proprietary approaches to power our content network. Contact us to learn how we can help you with your online marketing and/or site maintenance.